STOP PRESS...................
BRITISH NATIONAL FOAL OF YEAR 2007
SUNDAY NOVEMBER 4TH
Our young Stallion, Sunray Saristocrat yet again
proved his worth siring Multi Championship Foals
from his 2007 crop........
The Anglo colt & filly had amazing success at the
Show. Spellsbury Significance going through four
levels of different Judgesto claim the Presidents
Gold Trophy and £350 prize money
His dam is sired by our senior stallion Sunray
Scelebrity....The colt also gained the Anglo/PBA
Championship and Supreme Light Horse Champ.
When at North Staffs Arab Show,( his first outing)
on October 7th at Alsager, he was awarded the
Anglo / Part Bred Arab Foal Championship
This outstanding colt looks likely to make a Large
Show Hack /Cherif contender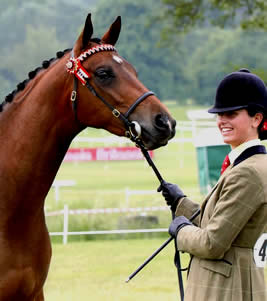 The Anglo filly was homebred by us and sold when
just a few weeks old, going to her new owner at
weaning Kay has never owned a foal, nor ever
been in a showring. As Sheer Delight has an easy
laid back disposition, Kay decided to take her to
the Show
SunraySheer Delight also proved her name. From
three sections entered and under three different
Judges, she won....the Amateur Home Produced Champion, Champion Hack and ReserveChampion Anglo/PBA. She was also awarded the Chairlady
Gillian Walker`s Miss Flim Fabiaux Trophy for the
Filly she best liked, in the small hack filly class.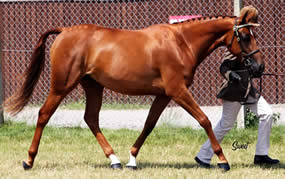 For a full Report, Pics and Results see Horse and
Hound Issue dated 22.11.07......... Pages 64/65
Below are more successful progeny of Sunray
Saristocrat from a variety of different mare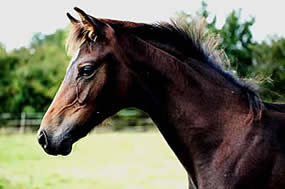 PBA/Hack foal aged 4 months ELMDALE EDUARDO 2009